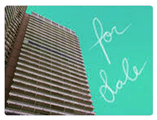 After achieving leading position as an assets management company continuously for years, Synise has now entered the business of Stressed Assets Resolution.
Synise has been in the business of high value assets disposals for corporate and have been rendering services to banks, FI's and ARC's etc. IDBI, SBI and ARCIL are some of the organizations with whom we are working for NPA disposals.
Synise has ready infrastructure to offer a complete package that includes identification of location, repossession, custody, warehousing, inventory, valuation, etc.for resolution of stressed assets and NPA's.
Our services include:
Due Diligence Study - Legal and Financial
Enforcement and Repossession ( as per procedure under SARFAESI Act)
Custodial services
Assets valuation, stock and inventory records by Govt. approved agencies
Security of assets and warehousing
Disposal of assets via online/offline auctions, Tender, Private Treaty Sales etc.
We have gained a strong understanding of the various steps of enforcement under SARFAESI Act. The methodology adopted in the recovery process have been - debt assignment, sale of properties without any coercion or bringing any disrepute to our valued clients such as ARCIL, SASF, SBI, Kotak Mahindra Bank, Saraswat Co-op Bank to name a few.
Why Synise :
Synise has substantial background and expertise in sourcing, due diligence, acquisition and management of distressed assets including residential, commercial, and industrial loans, real estate assets and operating business.
In addition to senior professional and internal staff, we maintain allainces with relevant professional service providers located in all emerging market region of India.
We provide strategic advice as well as implement complete assets acquisition and disposal strategies. Synise can quickly mobilize a due diligence team to review and analyze documents and physical assets anywhere in India.
We posses an intelligence network that assist us in advising clients on critical qualitative issues related to background of borrowers, our clients uniquely benefit from this in-dept local market expertise.
Services :
Pre Resolution stage :


Promoters background and current status
Security value of mortgaged and other assets
Legal status of each account
Outstanding statutory liabilities
ROC information
Access to the best solicitor firms and counsels across the country.

Resolution stage :

Locating absconding promoters
Negotiation with promoters
Investigation of promoter details other business activities and guarantor details
Handling all legal matters before Supreme Court, High court, DRT's, Official Liquidators
Implementation of provisions of SRFAESI Act, 2002
Mobilization of police and administrative support
Repossession, valuation and sale of assets to realize outstanding dues.